In order to stay up to date with the very latest, and often complex technologies of modern cars we have always invested heavily in the latest training and equipment. We have recently purchased specialist test equipment with an Autologic Platform for Peugeot, Citroen and Renault. We are now able to do the performance tuning and everything that the main dealers carry out and often much more. With this equipment and other pieces of specialist test equipment, we can carry out a logical diagnostic process to correctly identify and rectify problems. The Autologic Platform provides complete coverage of all the vehicle systems, the onboard computer, performance tuning, ECU software updates, ECU module coding and flash programming. These functions together with other features such as bespoke programmes that will iron out issues the manufacturer hasn't sorted means that your car can be optimised for reliability.
Diagnostics and fault finding has been Western Autos corner stone and main area of specialty since the introduction of electronic fuel injection systems.
We have invested tens of thousands of pounds in the latest and state of the art equipment offering true manufactures level access to most makes including BMW, Mercedes, VW, Audi, Seat, Skoda, Volvo, Porsche, Jaguar, Land Rover, Renault, Peugeot, Citroen and many more.
When problems get tough so do we, using state of the art diagnostic equipment. We systematically interrogate the vehicle not only to locate the cause of the problem but also any possible collateral damage. Our vast experience and unique extensive data ensures that particularly difficult and intermittent faults are rectified with maximum efficiency.
We keep all our customers fully informed with progress ensuring they are part of the loop.
Diagnostic procedures often rely on decisions or data received from so called dedicated test equipment which often comes up with no problem found, where we have developed highly effective test procedures using the very best electronic digital storage oscilloscopes.
Our team are highly trained and will be more than happy to be of assistance or to offer advice on your motoring needs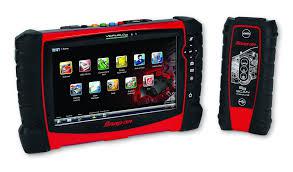 We have specialist tools and expertise to perform better than dealer-level vehicle diagnostics on the vast majority of cars on the road today. We are not restricted to any particular make or model, for many manufacturers we have the same vehicle diagnostic tools as supplied to the dealers in addition to other specialist products
We have a huge range of specialist equipment that allows us to find and repair all manner of faults on any make or model of vehicle.
It is important to note that we are not just talking about code readers, most of our work involves the use of oscilloscopes and other specialist and often in-house developed test equipment to determine the actual cause of any issues found.
Unlike regular garages who spend most of their time servicing and repairing the mechanical side of vehicles, at Western Autos we specialise in the increasingly complex computer controlled electronic systems on a very wide range of vehicles.
We utilise the very latest technology in smoke generators to test the full induction system, including all pipework, intercoolers and vacuum pipes and actuators for leaks. We also use the same techniques to check for leaks on other parts of the vehicle including the exhaust system.